The following comes in from Jim WA1ZOU, reporting on the Gooseberry (West Passage, off Hope Island) activation of RI002S (Note, RI002S was originally listed as Gooseberry off of Hazard's Beach in Newport, for indeed there are two, that second Gooseberry Island will be renumbered in the future):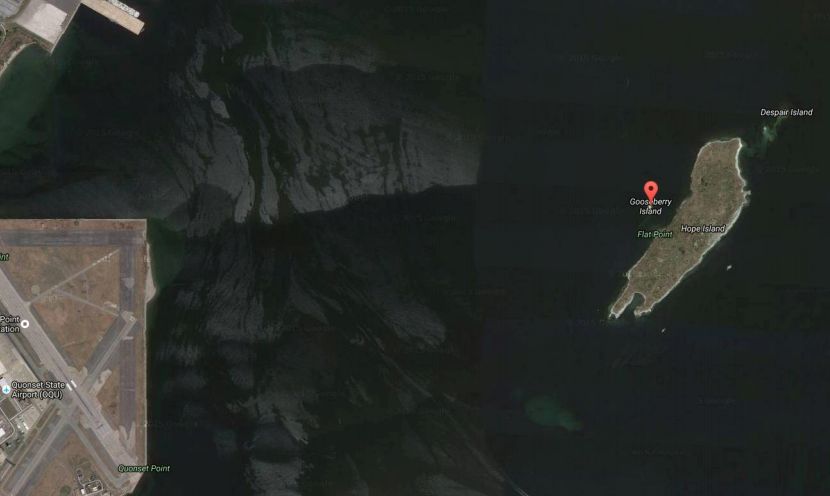 The NCRC Bay Activators were finally able to activate Gooseberry Island (West Passage) on August 7th.  An earlier attempt was abandoned when it became evident that several species of gulls were actively nesting.  This activation was our Scarborough Reef—steep rocky flanks with very little surface for our station setup.  With clever engineering by Willy, W1LY, we were on the air by 11:00 AM.  In response to requests from local hams, we started on 40 meters and it quickly became clear that we were on the downhill side of solar cycle 24.  Contacts were slow in coming, but picked up in mid-afternoon on 20 meters with strong QSB. The final log shows 75 contacts and 4 DXCC entities.
Thanks to Pete, W1LAB, who is behind the lens in these photos, and provided transportation for the crew as well as on-air talent.