*** Saturday July 9 Update — NOW QRT ***
As of 11:25 AM, the crew has been forced to QRT.  Their radio would not transmit on 20 meters at all this morning, and just died on 40 meters as well.  However Naushon Island was officially activated so is MA006S.  Thanks to everyone who took the time to contact them today!  They will be back to the Elizabeth Island chain later this summer.
As of 11:10 AM Local Time (15:10 UTC), the activation was official, and Naushon Island is now officially MA006S.  The heavy rain from two days ago resulted in some rig issues that they are still suffering through. They will not be on 20 meters today, and may have to QRT shortly.
Crew is on Naushon Island (MA006) FN41ol due to wind.  They are on 7.233 MHz. A minor solar storm is causing them to be a tad weaker than normal.  Should improve later today.
*** Saturday July 8 Update – NOW QRT ***
The crew is unable to activate the island on 40 meters and is now QRT for the day.  Many thanks to all of those they worked on 20 meters.
Please check the website for details on Sunday's activation, currently planned to be Weepecket Island (MA061 – FN41pm)
As of 12:40 Local time, W1SYE is on a lunch break.  They may try 40 meters, 7.233 MHz, when they get back on.  But they have been having issues with their TS570D losing RX audio.
Things are still hot and heavy on 14.262.5 MHz.  Really appreciate everyone's help.
As of 11:21 Local (15:21 UTC), the activation became official.  Nashawena Island is now officially US Islands MA017S.
As of 10:50 Local, they are on the air.  IARU Contest making 20 a full band.  They are on 14.262.5 MHz.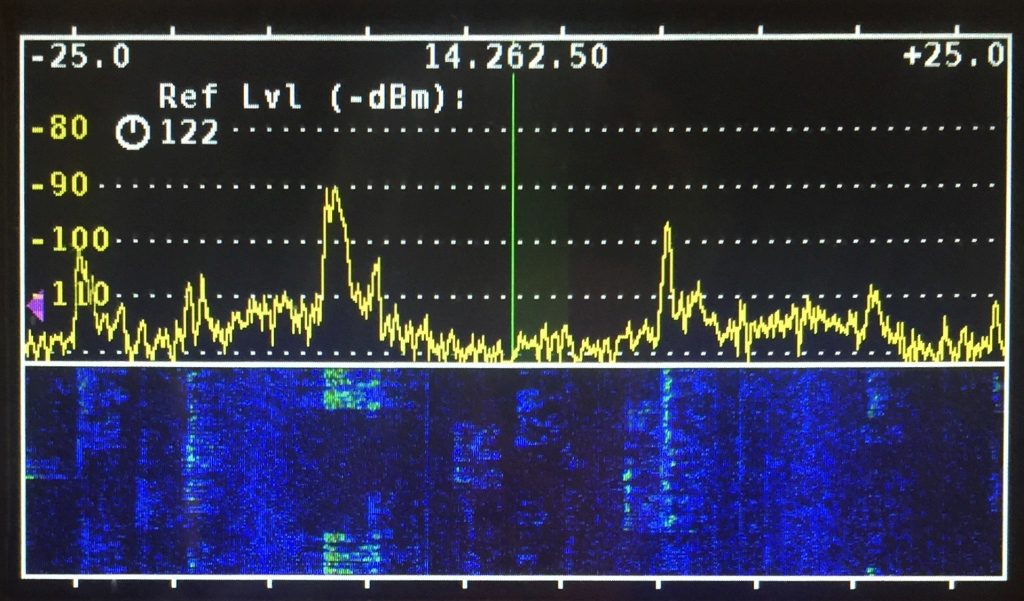 According to Captain Pete W1LAB, the crew received permission to land at Nashawena Island (Quicks Hole side) MA017, FN41nk.  This is another new island (never officially activated), and they are on the way there. Expect them on-air around 10:30 AM beginning with 20 meters around 14.260 MHz
*** Friday July 7 Update – Now QRT ***
The crew pulled the plug at 2:40 PM local time.  They are heading back to their temporary home to get ready for tomorrow's activation of Naushon Island, about 10 nm to the NE from Cuttyhunk.  Expect them to begin operating around 10:30 AM on 20 meters near 14.260 and transition to 40 meters after lunch.  The weather is expected to be much better tomorrow, but there is always a chance of a pop-up thunderstorm.  Check back for updates tomorrow.  Thanks to all the many stations that worked W1SYE on Penikese Island today!
As of 2:10 PM Local, W1SYE is on 40 meters, 7.233 MHz.  They had some antenna issues and are using a temporary antenna.  They will be on for another hour if the band holds up.
As of 11:55 Local (15:55Z) they are on 14.256 MHz in heavy rain.
As of 11:06 Local (15:06Z) the activation became official with the required number of contacts (25 total and 2 DX).  Thanks to Don, W9DC, for being #25  MA060S 
As of 10:25 Local time, they are on 14.260  — they will be on 40 meters a bit later in the morning.  There is quite a bit of bad weather to the west and south of them, but so far its dry.  Penikese Island is pointed out in the image below.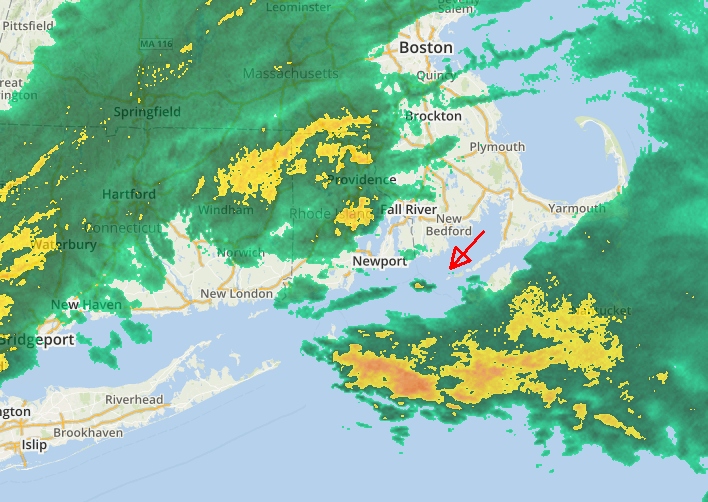 The crew spent the night in Cuttyhunk and despite what is supposed to be very foul weather between 10 AM and 3 PM, are planning on setting up their station this morning around 9 AM.  They should be on Penikese Island and on the air around 10 AM.  The plan has changed to start on 40 meters, change to 20 around noon, and change back around 2 PM.  Try 7.233 and 14.265 +/- QRM.
The NCRC Activation Crew will be going on a multi-day sea adventure starting next week, planning on activating several Elizabeth Islands that have not been on the air before, using the club call W1SYE.
In general they will be on the air starting around 10:30 AM (perhaps a bit earlier), on 14.260, and shifting to 7.235 after lunch for a couple of hours, then switching back to 20 meters to finish up between 3 and 4 PM.
Check back here from time to time for updates.