Field Day is officially behind us.  Some things went better than last year, and some not as well.  But we were blessed with wonderful weather and a great group of folks who setup, fed everyone, kept them safe, and helped to shut things down.
Jim McGaw, Editor of the Portsmouth Times (a member newspaper of EastBayRI.com), published a very nice article on our field day, which you can see by clicking here.
Dave Brown, KC1AAA, took some great Field Day pictures and assembled them into a book.  You can get a PDF copy of that by clicking here.
Field Day is always the fourth full weekend of June, beginning at 1800 UTC Saturday.  For 2014, Field Day setup will begin at 9:00 AM Friday June 27.  For W1SYE, the contest will begin at 2:00 PM on Saturday June 28 and end at 1:59 PM on Sunday June 29.
*** Talk In on W1SYE Repeater:  145.450 minus 100 Hz CTSS ***
While the location is still Glen Park, it is in a different spot than before, further down Glen RD — at the intersection of Glen Rd and Frank Coeloho RD (just past 297 Glen Rd (the house near the upper left corner).
An updated image showing the approximate layout for FD.  These changes were necessary to support the antenna installation and to take advantage of mowed areas.  The field is approximately 380×380 feet.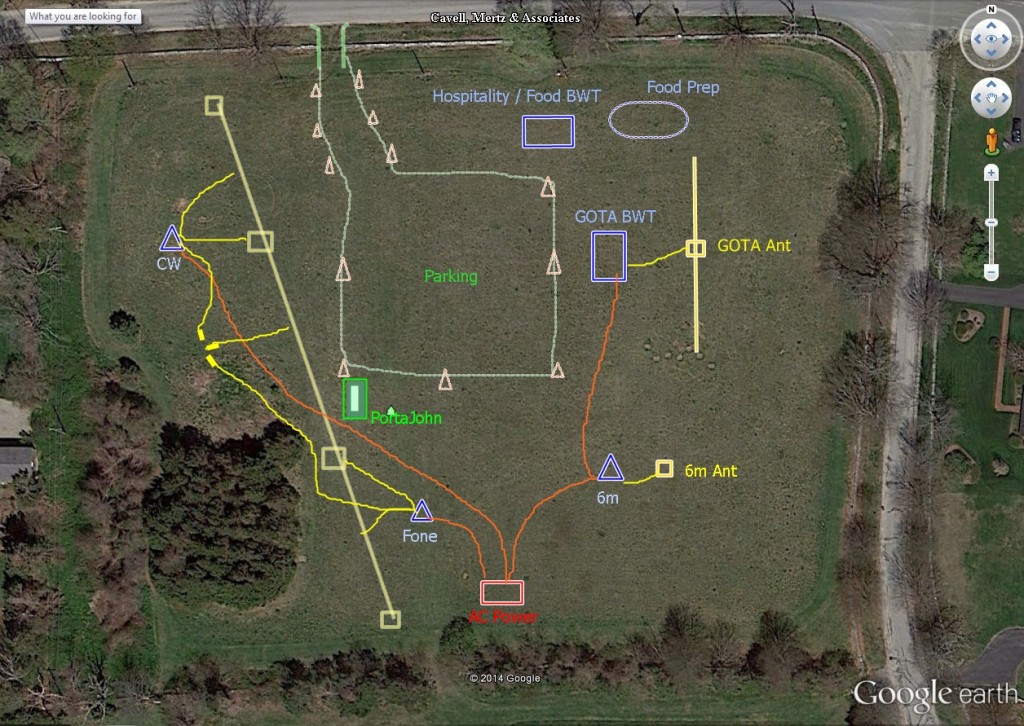 This year Willy's Erection Team will be raising FOUR 47′ Rohn Towers and will be including welding work on site to make the raising jigs.  He is very much in need of people to help with the tower and antenna assembly.  Please contact him at W1LY@cox.net if you can help.  Hard hats are mandatory, and if you have a spare hat, please bring it.  The plan for raising the antennas is as follows: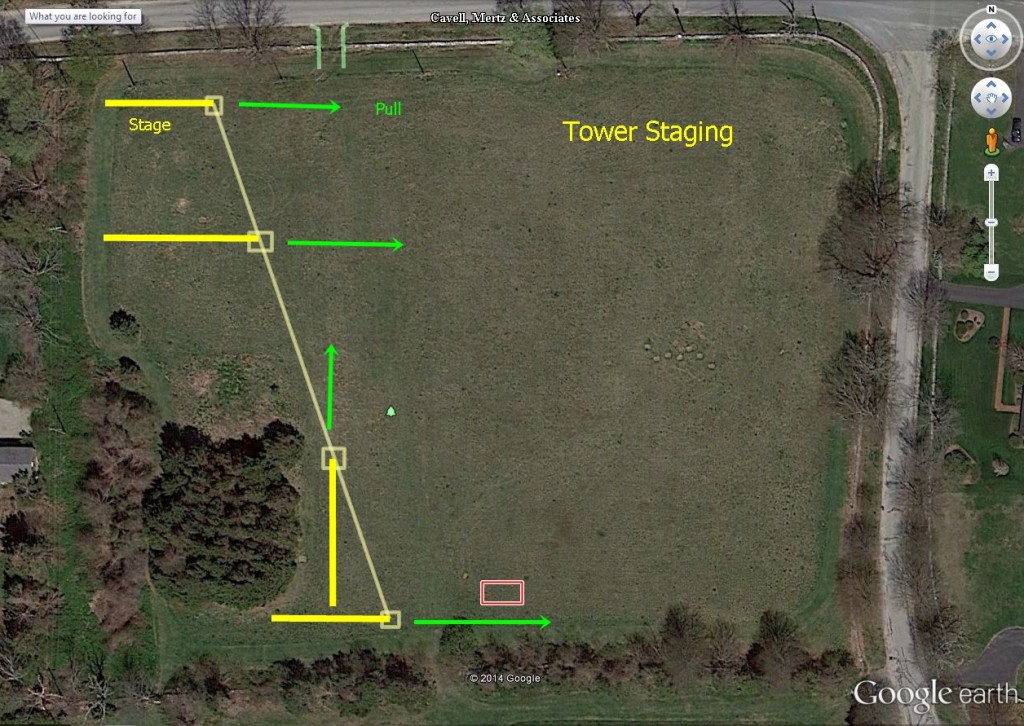 The CW and SSB Tent will each have a 40m Moxon antenna.  This wire gain antenna has the following coverage pattern: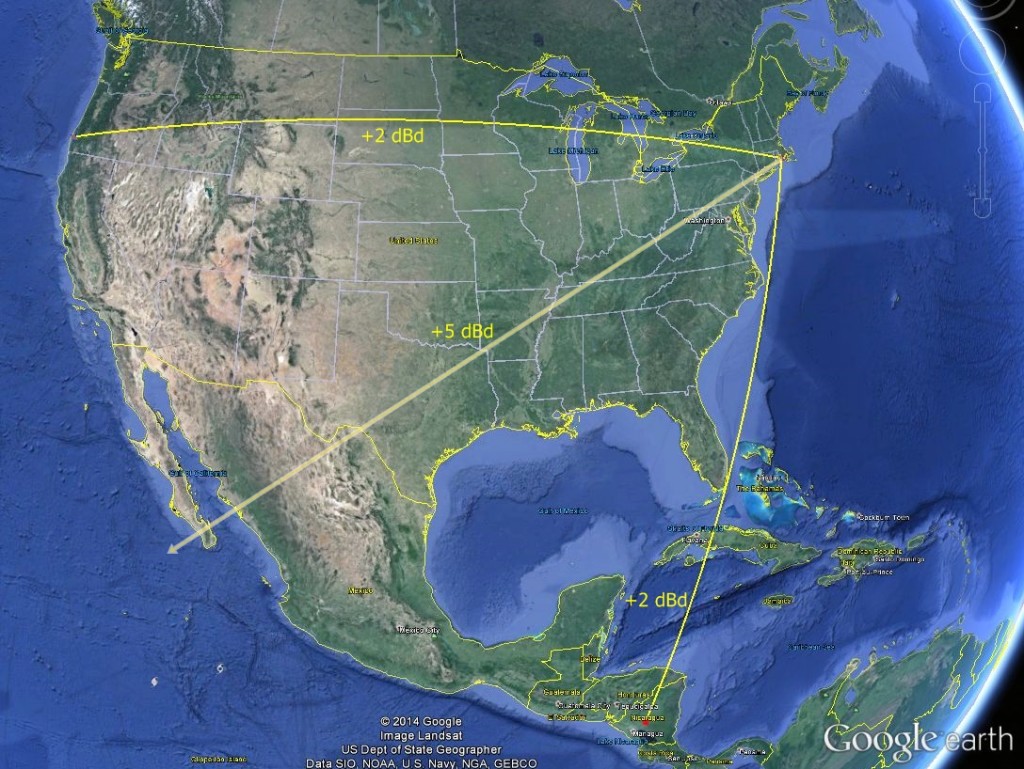 As in prior years, we will have two full-time stations, plus 6m VHF, satellite, and GOTA stations.
Field Day 2014 Rules
ARRL/RAC Section List
Contact Info for various activities:
Antenna Erection – Willy Maclean w1ly@cox.net
HF Operations – John King wa1abi@cox.net
6-Meter Operations – Rich Russell, thethinkery@me.com
GOTA – Bob Beatty, WB4SON@gmail.com
Satellite – Bob Beatty, WB4SON@gmail.com
Feeding – Ed Gosling, edward.gosling@verizon.net
Public Information – Bob Beatty, WB4SON@gmail.com
Operating Schedules
Announcements and Invitations
 Weather Forecast (Click to enlarge)