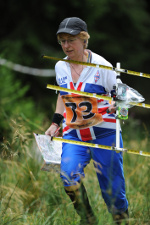 ****NEWS FLASH*** Fox Hunt, 10 AM Sunday November 15th at Beavertail
NCRC is contemplating holding a Fox Hunt sometime in the fall of 2015.  Various club members have purchased small transmitters that send out synchronized messages.  While we will probably begin with a single hidden transmitter, if we deploy FIVE, then we can compete under IARU Region 2 ARDF rules.
Some links of interest to Fox Hunters can be found here:
Book:  Transmitter Hunting
Presentation: Basic Fox Hunting
Fox Hunting Equipment
A homebrew PVC Beam
A tape-measure Beam
20dB in-line 20 dB SMA Attenuator
30dB in-line 30 dB SMA Attenuator
Note that Bob Miller is the US distributor of the VK3YNG DF Sniffer.  And if you happened to have an interest in satellite work, the slightly more expensive Arrow 146/437/10 would do great both for RDF and satellite work — just don't install the 437 elements.