Congratulations to the activation team for three successful new island activations and a brief lighthouse activation.
The NCRC Island Activation is in the Elizabeth Islands again for the next three days and have plans of activating multiple islands for the first time.  Note all islands in that area are part of the NA046 IOTA Group.
Likely targets are Bull, Slates, Gosnold, Lighthouse USA215, and Weepecket (Marked in RED if activation is currently underway).
They should be spotted on the networks as W1SYE.  Usual operating time is around 11 AM Eastern (1500Z), and usual frequencies are 7.260 and 14.260 +/- QRM.
Weepecket Island (July 25 Activation)
UPDATE July 25 1614Z – The activation is official so it is now Weepecket MA061S
UPDATE July 25 1520Z – The crew is on the air  14.257.  Will move to 40 later in the morning (7.261).  Conditions are MUCH better today and they are working a large pileup.
UPDATE July 25 1500Z.  The crew is on the island (MA061).  Expects to be on air by 1520Z.  14.260 and 265 are occupied — guessing 14.257.
Gosnold Island (July 24 Activation)
Update July 24 1700Z.  The activation of the Lighthouse has gone QRT.
Good news is the team has officially activated Gosnold Island MA-059S, which allowed them to switch over to the Old Cuttyhunk Lighthouse early.  Many thanks!
Update: July 24 1600Z:  Still on 7.260 seeking enough contacts to qualify Gosnold.  They do plan to change locations to the Old Cuttyhunk Lighthouse ARLHS USA-215 at 1800Z.
Update: July 24 1550Z:  Shifted to 7.261 (20 meters was quite long skip)
UPDATE: July 24 1510Z- The team is on Gosnold.  Will likely begin at 14.257 (a tad lower to avoid QRM).  Expect on air by 15:30Z
UPDATE: July 24 1430Z – The activation team is waiting for transportation to Gosnold island (MA059/NA-046).  Should be on the air starting with 14.260 in the next hour or so.  The crew is still considering a second activation later today for the Old Cuttyhunk Lighthouse ARLHS USA-215.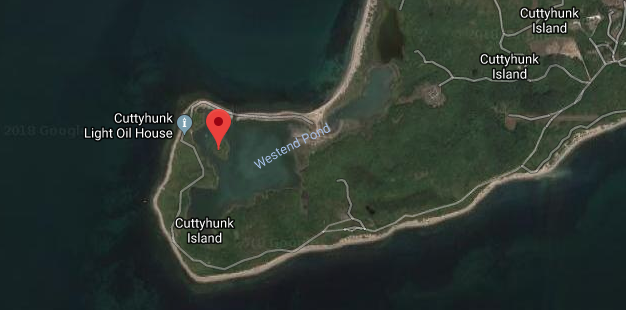 SLATES ISLAND (July 23 Activation)
UPDATE: July 23 1625Z – Station now OFF AIR.  Check back on Tuesday July 24 for a new island starting around 1500Z.
UPDATE: July 23 1615Z – Station now on 7.260 MHz
UPDATE: July 23 1600Z – Slates Island activation is officially MA058S and IOTA NA046 now.  Congrats on another activation.
UPDATE: July 23 1500Z – They gang is on Slates Island MA058 and IOTA NA046.  40 may be a bust due to high local noise.  They are currently on 14.260
UPDATE: July 21.  First Island planned is Slates (MA058) and IOTA NA046 on July 23, starting about 14:00 UTC near 7.260
Check back often for updates.