Assuming you are already a registered DSTAR user and using your gear on the W1AAD repeater or elsewhere, and you want to take advantage of the Callsign Communication System, you will need a CCS7 ID, which is a 7-digit code that uniquely identifies you.
Don't remember if you have registered before?  Go to: http://dmr-marc.net/cgi-bin/trbo-database/ and click on the "User Database" button:

Enter the desired call sign in the Callsign field and click on "Search":

So if you discover that you DON'T have an existing CCS7 DMR ID (the search comes up empty), then you need to register your call.  Go to https://register.ham-digital.org/  Begin with Step 1 (selecting "Register services for an individual callsign"), and supply the additional information after you press the "OK" button.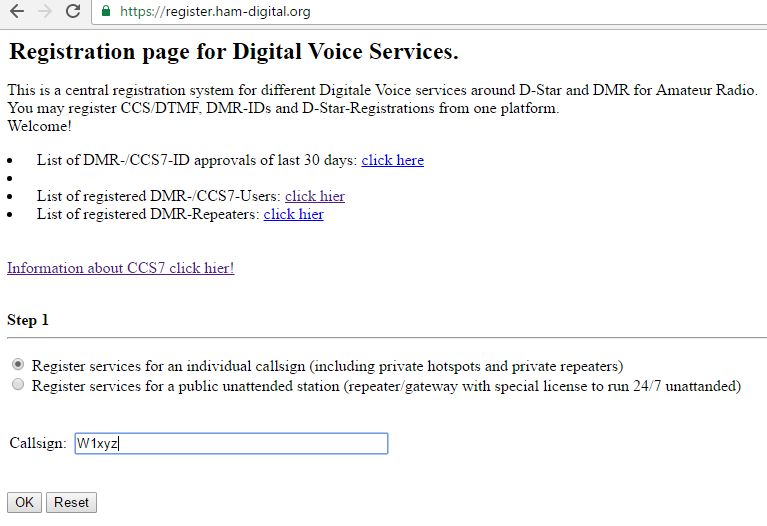 After completing the registration request above, you will receive an email with your CCS7 ID number, usually within 24 hours.