With less than 24 hours to go for our live on-air contact between the students of All Saints Academy and Astronaut Jeff Williams aboard the International Space Station, we are happy to report that our final practice session was glitch free.  Both primary and secondary stations were verified as well as the event sound gear.  The students had another walkthrough practicing their questions.  In fact, things went so smoothly that we had keyboard QSOs with two hams during our second pass:  K8OE and WB3CSY.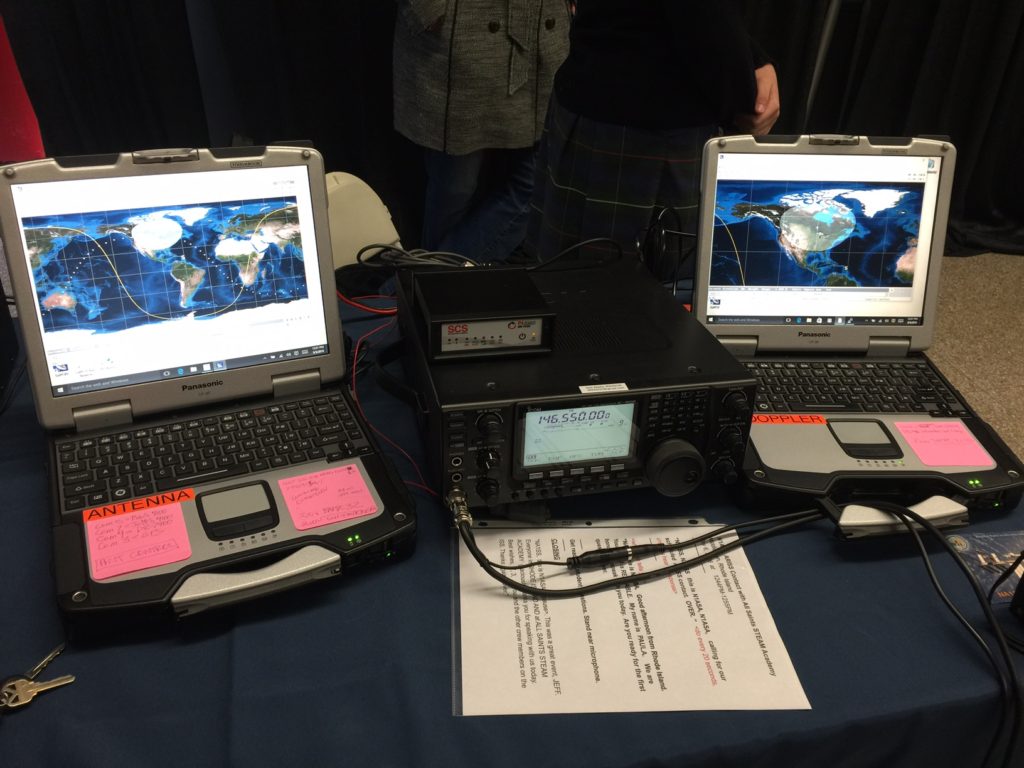 Rick, WB3CSY posted this to the AMSAT Bulletin Board this afternoon:
RICK WALTER <WB3CSY@xxxxx.com> 3:00 PM (1 hour ago)
to amsat-bb
Just made a packet contact via the ISS with N1ASA on the last pass. This is
the student station that will be making contact with the astronaut on board
the ISS tomorrow.
*N1ASA>CQ,RS0ISS*,FN41IM,+/ [05/05/16  17:38:15] <UI C>:*
*N1ASA>CQ,RS0ISS*,FN41IM,+/ [05/05/16  17:39:59] <UI C>:**All Saints
Academy*
*WB3CSY-11>CQ,RS0ISS* [05/05/16  17:40:29] <UI R>:**N1ASA DE WB3CSY-11*
*N1ASA>CQ,RS0ISS*,FN41IM,+/ [05/05/16  17:40:38] <UI C>:**WB3CSY Hello*
*WB3CSY-11>CQ,RS0ISS* [05/05/16  17:41:03] <UI R>:**N1ASA DE WB3CSY-11
HELLO QSL?*
*N1ASA>CQ,RS0ISS*,FN41IM,+/ [05/05/16  17:41:12] <UI C>:**QSL WB3CSY*
*WB3CSY-11>CQ,RS0ISS* [05/05/16  17:42:21] <UI R>:**N1ASA DE WB3CSY-11 TU
73*
73,
Rick WB3CSY